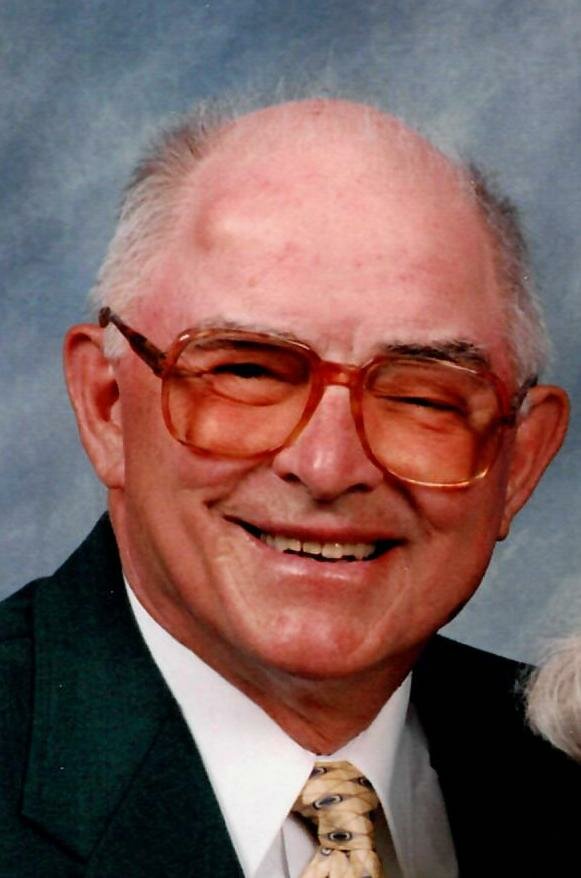 Obituary of Joseph Claude Leighton
Mr. Joseph Claude Leighton, 98 years of age of Bridgeport, WV passed away January 29, 2022 at United Hospital Center, Bridgeport, WV. He was born the son of the late Joseph Issac and Allie Hall Leighton. He was preceded in death by his wife Marjorie Jane Leighton in 2021. They had celebrated sixty-nine years of marriage. He is survived by two sons Joseph Claude Leighton Jr. of Pittsburgh, PA and Lisle Christopher Leighton of Buckhannon, WV; one daughter Mary Elizabeth Leighton of Huntington, WV; three grandchildren Michael Joseph Leighton of Bedford, PA, Brianne Rebekah Leighton of Virginia Beach, VA and Andrew Scott Leighton and his wife Channa of Orange Beach, AL and their children Kenlee , Charlee, and Michael Leighton and seven nieces and three nephews. He was also preceded in death by a sister Mildred Leighton Stephens. Joe was a 1941 graduate of Montgomery High School where he played on the high school football team. He received his bachelor of science degree in engineering from Michigan Tech in 1951. He was a veteran of the United States Navy and served during World War II. With his background in engineering, he worked for various companies including Eastern Gas and Fuel in Norton, VA, General Electric of Detroit, MI and in 1961 moved his family to Bridgeport, WV to continue his work at General Electric. He and wife were active members of Bridgeport United Methodist Church. Previously, he looked forward to his weekly golf matches with his friends at Bridgeport Country Club and in the winter months he enjoyed spending many days skiing at Canaan Valley. He was a member of Late Lodge #63 A.F.&A.M and was a 32nd degree Scottish Rite Mason with membership in Clarksburg and Wheeling bodies. He was a proud Shriner of the Nemesis Temple of Parkersburg, WV and supported their mission of Shriners Children's Hospitals. The family request in lieu of flowers donations be made in their father's memory to either the Bridgeport United Methodist Church Permanent Fund or Shriners Children's Hospitals. A service will be held at a later date. Condolences may be extended to the family at www.fordfuneralhomes.com. The Leighton family has entrusted the care and arrangements to the Ford Funeral Home, 215 East Main Street, Bridgeport, WV.
Funeral Service
A service will be celebrated at a later date.