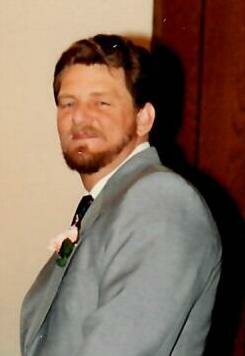 Obituary of Lawrence Gregory Reynolds
Lawrence Gregory Reynolds, 70 years of age of Fairmont, WV passed away on November 2, 2021 at his residence. He was born April 26, 1951, the son of the late Meredith and Betty Wells Reynolds Sr. He was preceded in death by his wife Patty Wright Reynolds. He is survived by two step-daughters Jennifer Hatfield and her girlfriend Leslie Butcher and Kim Tilley; one son-in-law Glenn Hatfield and his fiancé Krissy Perkins; one step-son Tony Lowry; one brother Steven Reynolds and his wife Carol; three sisters Linda Ward and husband David, Carol Parrill and husband Dennis and Dorris Wells Stonebraker; five grandchildren Elijah Little, Alexis Hatfield, Gabriel Hatfield, Marshall Lowry and LeAnna Lowry; and one aunt Carol Belden. He was also preceded in death by two brothers Meredith "Butch" Reynolds Jr. and James "Jimmy" Nelson Wells and one sister Virginia Bucia. Larry had a great love of his Lord and Savior Jesus Christ and was a very spiritual man. He loved helping the less fortunate and previously ran Scotts Place homeless shelter in Fairmont, WV. Later, he was the supervisor at the homeless shelter in Elkins, WV and most recently at East View Apartments in Fairmont, WV. He worked as a Master electrician for several construction companies in the area. He enjoyed the outdoors of hunting, fishing, camping and gardening. He liked reading old westerns and playing the game of Sudoku. What mattered most in his life was the love for his family and grandchildren. In lieu of flowers, the family requests donations be made to assist with funeral expenses. A Celebration of Life service will be held at a later date. Condolences may be extended to the family at www.fordfuneralhomes.com. The Reynolds family has entrusted the care and arrangements to the Ford Funeral Home, 201 Columbia Street, Fairmont, WV.
Celebration of Life Service
A private service will be held at a later date.