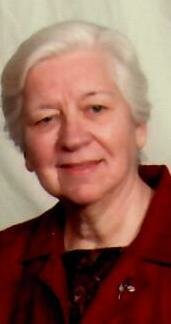 Obituary of Frances Joan Kinney
Mrs. Frances Joan Kinney, 81 years of age and formerly of Clarksburg passed away on Sunday, October 17, 2021. She was born August 15, 1940 in Big Flint, WV the daughter of the late Everett and Ruth Goff Shuman. She is survived by her husband Carl L. Kinney. They had celebrated sixty-three years of marriage. She is also survived by two sons Michael L. Kinney and his wife Dr. Lillianne of Mechanicsville, VA and Jonathan A. Kinney and his wife Patricia of Bridgeport, WV; three grandchildren Dr. Olivia Kinney, Dr. Eric Kinney and his wife Dr. Alexandra and Sarah Kinney; two step-grandchildren Natan Cohen and wife Tammy and Katrielle Cohen; four great grandchildren; one brother Robert Shuman and his wife Carolyn and sister-in-law Lueva. She was also preceded in death by a daughter-in-law Marty Kaepplein Kinney, one brother William Shuman and one sister Lenora Shuman Kelley. Frances was a 1958 high school graduate of Doddridge County High School. She was a proud housewife, Mom, and Grandmother. Being a Christian, her faith was very important to her. Along with her husband, they were members of United Methodist Temple Church in Clarksburg, WV. In lieu of flowers, the family requests donations be made in Frances's memory to WVU Medicine Hospice, 2673 Davisson Run Road, Clarksburg, WV 26301 or Alzheimer's Disease Research, WVU Rockefeller Neuroscience Institute, 33 Medical Center Drive, Morgantown, WV 26505. The family wants to acknowledge the care and loving concern given their mother by Dr. James Malone and his staff. A private service will be held at the West Union Masonic Cemetery at a later date. Condolences may be extended to the family at www.fordfuneralhomes.com. The Kinney family has entrusted the care and arrangements to the Ford Funeral Home, 215 East Main Street, Bridgeport, WV.
Funeral Service
A private service will be held at the West Union Masonic Cemetery at a later date.