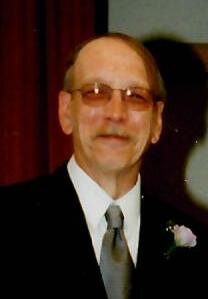 Obituary of John Richard Shuster
Mr. John Richard "Bo" Shuster, 78 years of age of Fairmont, WV passed away on Wednesday, October 13, 2021 at Fairmont Healthcare and Rehabilitation Center. He was born December 20, 1942 in Rivesville, WV the son of the late Andrew and Anna Bartic Shuster. He is survived by his wife Sara Ellen Hall Shuster. They had celebrated fifty-four years of marriage. He is also survived by one daughter Jonna Renee Bragg and her husband John of Fairmont, WV; two grandchildren John "Drew" Bragg and Daniel Bragg of Fairmont, WV; one brother Ronald Shuster and his wife Vonda of Clarksburg, WV and several nieces and nephews. He was also preceded in death by a brother Andrew John "Corky" Shuster Jr. "Bo" was a 1961 graduate of Rivesville High School. He worked over thirty years as a press operator for A&P Printing and Creative Label. He enjoyed trying new things and spending time with family and friends. His enjoyment included hunting, fishing, model airplanes and being a member of the Affiliated Horseshoe Pitcher-MCPARC Club. Around his home, he spent retirement years painting, woodworking and gardening. A private service will be celebrated at a later date. Condolences may be extended to the family at www.fordfuneralhomes.com. The Shuster family has entrusted the care and arrangements to the Ford Funeral Home, 201 Columba Street, Fairmont, WV.
Funeral Service
A private service will be celebrated at a later date.