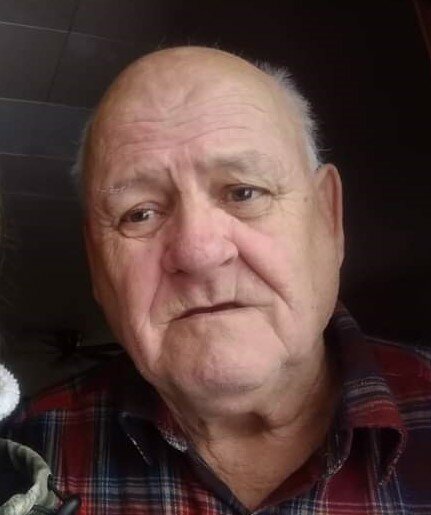 Obituary of Sidney Allen McKenzie
Please share a memory of Sidney to include in a keepsake book for family and friends.
Sidney Allen McKenzie, 81, of Grant Town, WV passed away on October 6, 2021, at Fairmont Medical Center. He was born on August 27, 1940 in Kitzmiller, MD to the late Samuel G. McKenzie and Omma Marie Smith McKenzie. Sidney is survived by his daughter and her companion Trina McKenzie and David Goad of Grant Town; three grandchildren Tasha and Robert Kernan of Mannington, Samuel L. Capet of Monongah and Katelynn McKenzie of Fairmont; 2 great-granddaughters Summra and Keyara Kernan of Mannington; two brothers Alston and Doris Smith of Symra, TN and Douglas McKenzie of Grafton; one sister Georganna Davis of Mannington; and several nieces and nephews. Sidney was a church going person at Baxter Church of God most of his life. He worked at Demary's Market for over 40 years. He enjoyed hunting, fishing, puzzle books, watching westerns, and most of all spending time with family and friends. In addition to his parents, he was preceded in death by two sisters Grace and Allen Martin and Judith McKenzie; one brother-in-law Jack Davis; one nephew Douglas W. McKenzie Jr.; and a great-great nephew Bruce Hayes Jr. The family will receive friends at Ford Funeral Home, DeGarmo Chapel, Second & Jasper St., Rivesville, WV 26588, on Saturday, October 9, 2021, from 10 a.m. until 1 p.m. and from 5 p.m. until 8 p.m. and on Sunday, October 10, 2021, from 12 noon until 2 p.m. The funeral service will be held in the funeral home on Sunday, October 10, 2021, at 2 p.m. with Pastor Douglas Wyatt officiating. A committal service will follow at McCurdysville Cemetery. Online condolences may be made to the family at www.fordfuneralhomes.com.