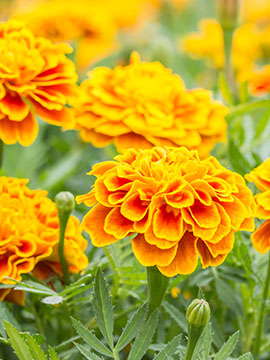 Obituary of Phyllis June Bray
Phyllis June (Hetrick) Bray, 85 years of age of Fairmont, WV passed away on January 10, 2021 at the Genesis Healthcare Tygart Center. She was born March 9, 1935 in Morgantown, WV the daughter of the late Frank Emmons and Carrie (Trickett) Hetrick. She retired from Westinghouse/North American Philips after thirty-three years of service. She was a former union member of the local I.U.E. She was also employed at Parsons-Souders and Polis Brothers Grocery. Phyllis enjoyed bowling and was on AAA for several years as well as a substitute bowler with her daughter for the Browns Lumber bowling team. In her spare time, she would crochet and work crossword puzzles. Along with her parents, she was preceded in death by a son Keith Edward Bray, a granddaughter Taylor Clemenza Goodwin; two brothers Jack Hetrick and Robert Hetrick (infancy) and one sister Kathryn Lowdermilk. She is survived by a son Greg Bray and his wife Cindy; a daughter Beth Goodwin, a daughter-in-law Kathy Bray; four grandchildren Carrie Keener and her husband Cam, Tyler Bray, Alexandra Rotunda and Raianna Rotunda and two great grandchildren Gavin and Trinity Arnold. A private service will be celebrated at a later date. Condolences may be extended to the family at www.fordfuneralhomes.com. The Bray family has entrusted the care and arrangements to the Ford Funeral Home, 201 Columbia Street, Fairmont, WV.
Service of Remembrance
A private service will be celebrated at a later date.