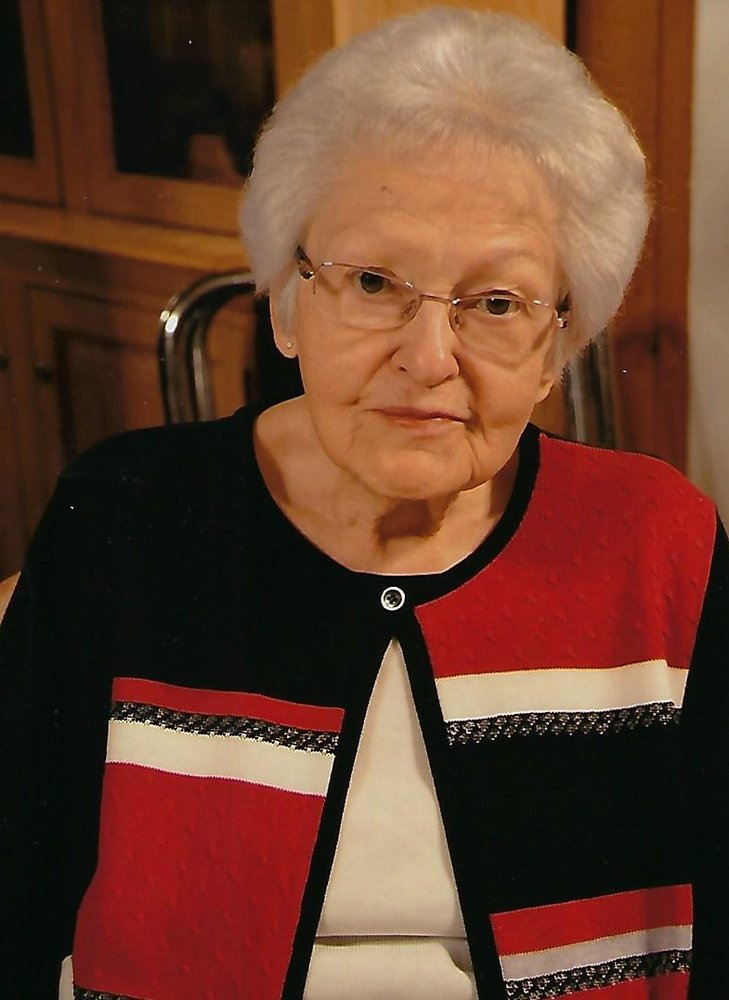 Obituary of Helen Payne
Helen Virginia Payne, 96, of Richmond, VA, formerly of South Charleston, OH, passed away on Saturday, May 13, 2017 at the Parkside Assisted Living Facility in Richmond, VA. She was born February 15, 1921 in Smithfield, WV a daughter of the late William J. and Grace Glover Powell. She was preceded in death by her husband of 38 years, Robert Theodore Payne.
Mrs. Payne was a 1932 graduate of Smithfield High School and a 1968 graduate of Fairmont State College with a degree in Education. She was a homemaker in her own home, but also worked with the Wayne Candy Company and ran school fundraising sales. She later served as a substitute teacher with the Marion County Board of Education. Helen attended the Plattsburg United Church of Christ, in Springfield, OH, and later The Brandermill Church in Richmond, VA. Helen enjoyed volunteering at the Springfield Community Hospital having given over 10,000 hours. She was an avid reader, loved playing games, working arts and crafts, and gardening. Helen was a world traveler. She had visited 49 of the 50 United States and been to all five continents. Her last trip was on an African safari at the age of 80. She enjoyed journaling her travel experiences for her family's reading pleasure.
Helen is survived by her son, Robert and his wife Karen Payne of Buckhannon, WV, her daughter, Kathryn and her husband Charles Conrad of Richmond, VA, her son Theodore and his wife Gale Payne of Nashville, TN, her son-in-law, Leon Glaspell of South Charleston, OH, her sister-in-law Edith Powell of Oklahoma City, OK, her eight grandchildren: Jared Glaspell, Ted Conrad, Heather Walden, Quentin Miller, Rob Payne, Sarah White, Mallory Payne and Kelsey Payne, as well as four great-grandchildren.
In addition to her husband and parents, she was preceded in death by her daughter, Jeanne Glaspell, her sister, Irene Robey, her brother Jim Powell , her brother-in-law, Kenneth Clark Robey, her half-sister, Pansy Leisure, and her half-brother, Ed Powell.
Memorial donations may be made to either, The Brandermill Church, 4506 Millridge Parkway, Midlothian, VA 23112, or Beth Shalom Lifecare Community, 1600 John Rolfe Parkway, Richmond, VA 23238.
Friends and family may visit the Ford Funeral Home, 215 East Main Street, Bridgeport on Saturday May 20, 2017 from 10AM until 12 noon. The funeral will be celebrated in the funeral home on Saturday at 12 noon with Reverend Steve Engle presiding. Interment will follow at the Bridgeport Cemetery, Bridgeport, WV. Online condolences may be made to www.fordfuneral homes.com.