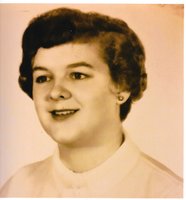 Barbara Santee Lewis
Barbara Santee Lewis passed away on Monday, March 5, at Ruby Memorial Hospital. She was born in Fairmont, WV the daughter of the late Robert Harold and Elizabeth Mayne Troy. She was preceded in death by her first husband Leonard H. Santee Sr. and by her second husband Robert Hugh Lewis.
Barbara owned and operated Barb's Bakery located in Grant Town, WV. She was also a caregiver for Jean Ammons for many years. She was a member of the Benton Ferry UMC.
Barbara is survived by her daughter Berverly & Ken Clutter of Fairmont, WV and her sons Lenny and Pat Santee and Vernon and April Santee of Grant Town, WV. She is also survived by her sister Jean Pethel of Mannington, WV and her brother Don and Sophia Troy of Fairmont WV. She is survived by nine grandchildren: David, Daniel, Cody, Cassius, Hunter and Holden Santee, Stephen Clutter, Jacinda and Alisha. Also two great grandchildren: Anthony McNeal and MyKayla Santee.
She is preceded in death by two twin sons Timothy and Thomas Santee and her brother James Troy.
Family and friends may call at the Ford Funeral Home, 201 Columbia St. Fairmont, WV 26554, on Thursday from 9-11. A memorial service will be held on Thursday at 11:00 with the Rev. Andrew Tennant officiating. Memorial contributions may be made to Benton Ferry United Methodist Church 2356 Williamsburg Lane, Pleasant Valley, WV 26554. A private committal will held at the Mannington Memorial Park at a later time. Condolences may be made to the family at www.fordfuneralhomes.com.