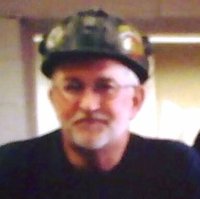 Alan Gray Lockwood
Alan Gray Lockwood, 64, of Fairmont, passed away on Wednesday, January 10, 2018 at Ruby Memorial Hospital. He was born April 30, 1953 in Fairmont a son of Helen Besedich Lockwood and the late Richard Gray Lockwood.
Alan was a 1971 graduate of East Fairmont High School. He was a Methodist by faith. He retired from Consol Coal Company with over 44 years of service as a coalminer, foreman, section and long-wall boss, portal manager, and supply yard boss at Flat Run and Sugar Run Portals for Loveridge/ Marion County Mine. Alan loved his profession, he was a dedicated coalminer who took pride in the hard work and commitment that it takes to produce the coal that defines our state history. His coworkers became family and the comradery he held with them had a special place in Alan's heart. Alan had been an avid rock climber, he enjoyed climbing throughout West Virginia and was proud that he had summited Seneca Rock. He enjoyed mountain biking and participated in many bike races. Alan created Moontree Wildcrafting and loved "ginsenging" locally with his grandson Gage. He loved going for long drives throughout the area, but most of all he loved spending time with his family and considered himself blessed to spend time with his grandsons.
In addition to his mother, survivors include his wife, Sue Ann Tennant Lockwood, daughters, Lysa Lockwood and her companion Richard Pheasant of Fairmont, and Rayan Matthews and her fiance Michael Cinalli of Fairmont, his grandsons, Gage Alan Matthews and Gray Michael Cinalli both of Fairmont, his brothers, Gary E. and his wife Linda Lockwood of Littleton, CO, and Mark and his wife "Cissy" Lockwood of Sugar Land, TX. He is also survived by his aunt Millie Hughes of Pittsburgh, PA, his niece and nephews, as well as many cousins.
Memorial donation may be made to Cooper's Rock Foundation, P.O. Box 505, Morgantown, WV 26507, coopersrock.org.
Friends and family may visit the Ford Funeral Home, 201 Columbia Street, Fairmont on Friday, January 12, 2018 from 1PM until 8PM and on Saturday, January 13, 2018 from 10AM until 11AM. The funeral will be held in the funeral home on Saturday, January 13, 2018 at 11AM with the Reverend Andrew Tennant officiating. Interment will follow at the Mt. Zion Cemetery in Fairmont. Online condolences may be made to www.fordfuneralhomes.com.