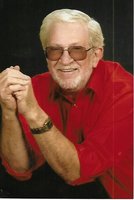 Melvin Eugene Boggs
Melvin Eugene Boggs, 76, of Fairmont, West Virginia died peacefully in his sleep surrounded by family Saturday, January 6, 2018 in the Mapleshire Rehabilitation and Long Term Care in Morgantown, WV. He was born May 25, 1941 in Rainelle, WV a son of the late Joseph & Rovenia Boggs. He was preceded in death by his wife of 47 years Leslie Paula Taylor Boggs in 2010.
He is survived by a son and daughter in law Mike & Pam Boggs of Fairmont, WV, a daughter & son in law Melanie & Mark Myers of Fairmont, WV, a brother Dwayne Boggs of Nashville, TN, a sister and brother in law Charlotte & Jasper Selvey of Smoot, WV, 2 grandchildren Samantha Boggs and her boyfriend Kyle Noble of Fairmont, WV and Taylor Myers & her companion Andrew Boggs of Fairmont, WV and a special Aunt Eileen Walkup of Whitefish, Montana. He was preceded in death by a brother in law Richard Selvey and a special Uncle French Walkup.
Mr. Boggs was a retired X-Ray Technician from Horizon Mobile Imaging. He liked wood working, singing in his church choir, spending time with his family and enjoyed watching his granddaughters growing up.
Memorial contributions may be made to Pet Helpers, Inc., 726 East Park Avenue, P.B.M. 311, Fairmont, WV 26554.
The family will receive friends at the Ford Funeral Home, Ford Chapel, 201 Columbia Street, Fairmont, WV 26554 on Tuesday, January 9, 2018 from 4-8 p.m. and Wednesday, January 10, 2018 from 10-11 a.m. The funeral service will be held in the funeral home Wednesday at 11:00 a.m. The committal service will follow in the Mt. Zion Cemetery & Mausoleum. Online condolences may be made to the family at www.FORDFUNERALHOMES.com