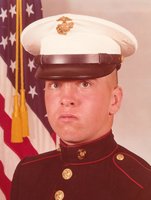 Daniel Keith Kellar
Daniel Keith Kellar, 55, of Barrackville, passed away on Friday, September 22, 2017, at his residence. He was born on December 3, 1961, a son of the late Don and Charlotte Kellar. He is survived by his loving wife, Mary Ann Ledford Kellar.
In addition to his wife, Daniel is survived by a daughter, Holly Kellar and her fiancé Christopher Jones of Barrackville; an adopted step son, Michael Rhinehart and his wife Tracey England; 17 grandchildren; four brothers, Bill Kellar of Michigan, Mark Kellar and his wife Debbie of Michigan, Neil Rice of North Carolina and Carl Rice and his wife Joyce of Joe Town, WV; and five sisters, Karen Kellar of Michigan, Cheryl McMurray and her husband Keith of Michigan, Sarah Howard of Florida, Brenda Howard of North Carolina and Kathy Howard of Tennessee.
In addition to his parents, Daniel was preceded in death by a daughter, Elizabeth Marie Kellar; a great grandson; Owen Roy Kellar; and a brother, Bobby Howard; a granddaughter, Jada Noel Kellar.
Mr. Kellar was Pentecostal by faith and worked as a machinist for Reliable Sales. He was a graduate of Pontiac Central High School and served in the U.S. Marines.
The family requests memorial contributions be made in Daniel's memory to the Louis A. Johnson V.A. Medical Center in Clarksburg, WV.
The family will receive friends at Ford Funeral Home, Ford Chapel, 201 Columbia St., Fairmont, WV 26554, on Tuesday, September 26, 2017, from 11 a.m. until 1 p.m. The funeral service will be held in the funeral home on Tuesday at 1 p.m. with Reverend Stephanie Bennett. Military funeral honors will be conducted in the funeral home by the Marion County Veteran's Council. Online condolences may be made to the family at www.FORDFUNERALHOMES.com.